Ride Royal Blue Affiliate Resorts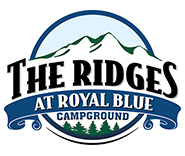 The Ridges at Royal Blue Campground
The Ridges at Royal Blue Campground is a beautiful campground secluded in a serene setting just two miles off Interstate 75 and two miles east of Ride Royal Blue ATV Resort. It has 30 full-hookup RV sites that boast spacious 40 x 80 individual lots with a picnic table and a fire ring.
or call us at:
Eagle Rock Resort & Campground
Enjoy majestic mountainside vistas and thrilling rides on miles and miles of trails that will provide fantastic views and breathtaking scenery.
Eagle Rock Resort & Campground offers access to vast acreage that is suited for all skill levels. The trails range from leisurely treks for families to white knuckle obstacles for thrill seekers.
or call us at: