About Ride Royal Blue ATV Resort
Thrilling Rides & Memorable Mountain Vacations
Whether its ATVs, dual sport, trail bikes, four-wheel drive trucks, jeeps, rail buggies, or mountain bikes, you've found your ultimate destination!
Enjoy majestic mountainside vistas and thrilling rides on over 600 miles of trails, featuring picture-perfect waterfalls, elk viewing, and abundant wildlife.
We offer access to 200,000 acres suited for all skill levels. The trails range from leisurely treks for families to white knuckle obstacles for thrill seekers. All vehicles are required to have a T.W.R.A. permit.
Our Mission
Ride Royal Blue is dedicated to helping families create mountain memories.
Ride Royal Blue ATV Resort Photos
Can't you imagine yourself creating your own adventures at Ride Royal Blue?
chevron_left
chevron_right
Ride Royal Blue History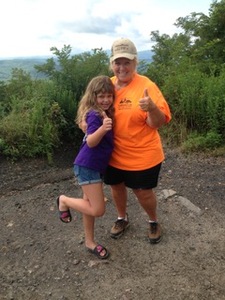 The ATV has been a tradition in our family for 20 years now. My fondest memories are of growing up riding with my mom along the trails of the Cumberland mountains. Our family is originally from Dayton Ohio and being from the city we craved a genuine mountain experience, not offered by a commercial hotel environment. We sought after a cabin atmosphere where we could enjoy a crackling campfire at night while sharing the day's adventure ....and don't forget the s'mores ! We found that in the mountains at night is an entirely different atmosphere offering the sounds of crickets, croaking frogs and a star-soaked sky. After dealing with hotels and places to park we decided we needed to create a safe haven for folks like us who wanted something more. That is when the idea of Ride Royal Blue took off and got its humble beginnings. Whether with family or friends I can assure you that your memories made here will last a lifetime.
Sincerely,
Sheila, Jessica, and Nathan Westray